Studio 1
Green Room | Makeup Area
The light and airy Green Room is a fantastic addition to a shoot day. At one end, a quiet comfortable and stylish area for clients to hang out, away from set. This area houses a sofa and comfy chairs, coffee table and a circular dining table. On the wall you will find a phone that can be used to contact your studio assistant should you need anything. There is also a large flat screen TV on the wall. You can plug in laptops to this for office use, alternatively it can be used to show a live feed from a camera in studio 1. On the wall in Studio 1 is an AV box with both a HDMI connection and an SDI connection. This has been set up to allow monitoring from the green room. If you have multiple cameras, let us know and we can provide a multi view setup to show multiple cameras on the green room screen at once.
At the opposite end you will find the make up and styling area. The makeup area has a large 1.7m mirror with a soft light bulb surround, a dressing table, 2 foot levered height adjustable chairs, a steamer, iron and ironing board, and a clothes rail with hangars. Stand alone booking on request.
When booked with Studio 1
£600 Per Day
£300 Half Day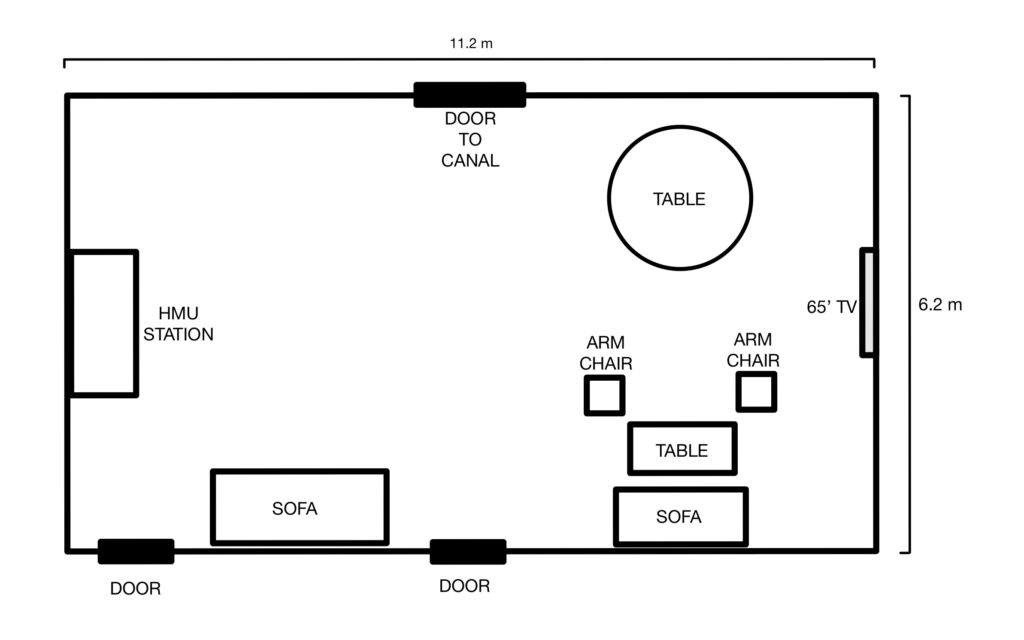 Check Green Room Availability