Studio 1
White Infinity Cove
Studio 1 is a 2000 sq ft film, video, TV and photography studio based in Woking Surrey. This space has been fully blacked out and has a large white cyc infinity cove. Above the cove we have 3 truss beams, which hold 6 Chroma Q space force bi-colour LED space lights. These light ensure an even white on the infinity cove, and are all controllable via DMX on the ground. The studio is fitted with rolling shutter door allowing easy access for equipment, props, set builds and vehicles that may be shot on the cove. Inside the studio you have the cove, a seating area and a selection of polyboards and sandbags free to use. The Greenroom next door is a separate makeup and breakout room which can be hired for a small additional fee. Any additional equipment can be requested at any point during your production. You can also take advantage of the communal kitchen and seating area at the building entrance. Backgrounds and green screen can be supplied on request.
Studio 1 comes with a 63 amp distribution box which splits into 6x 32 amp sockets and 9x 16 amp sockets.
Short days available on request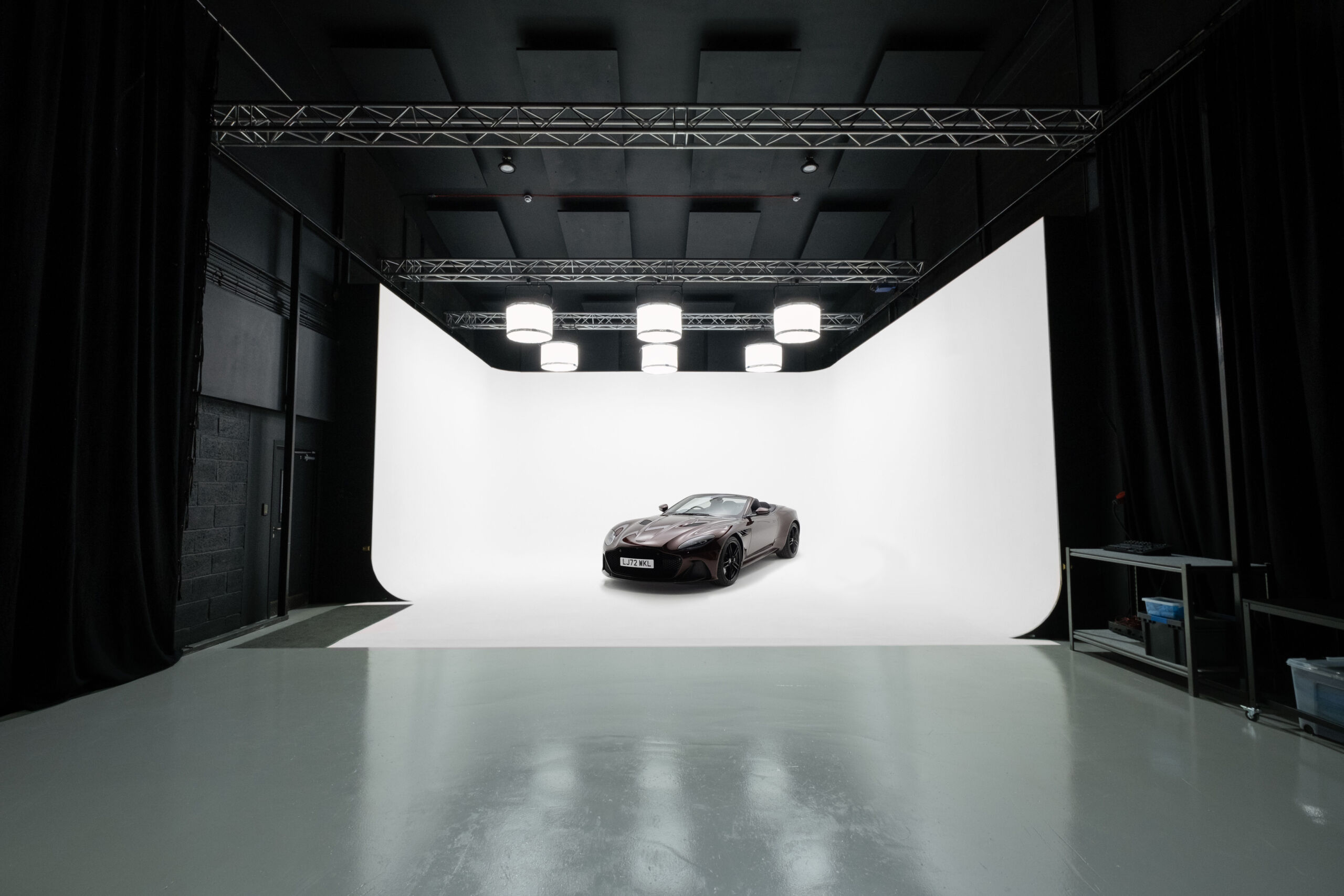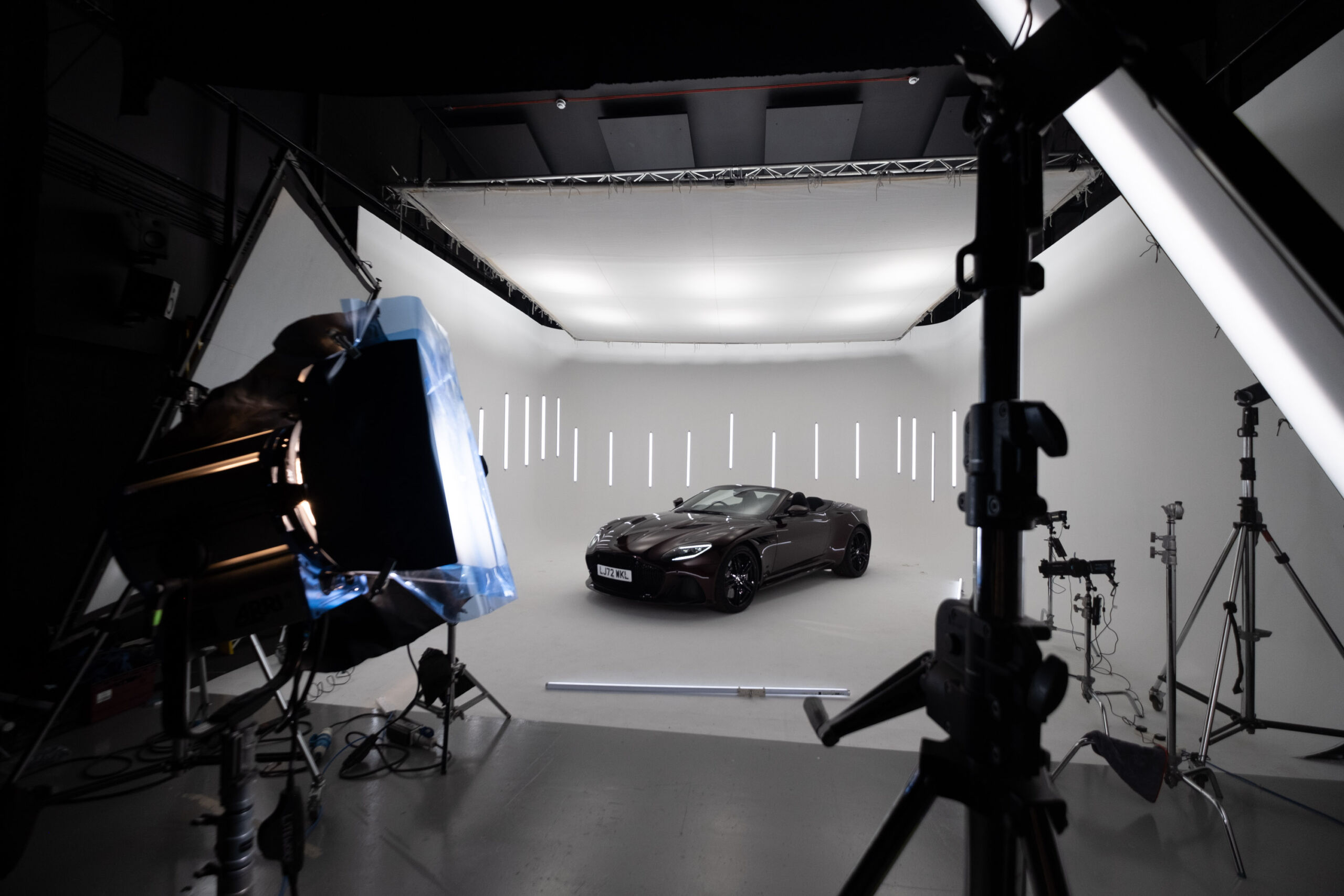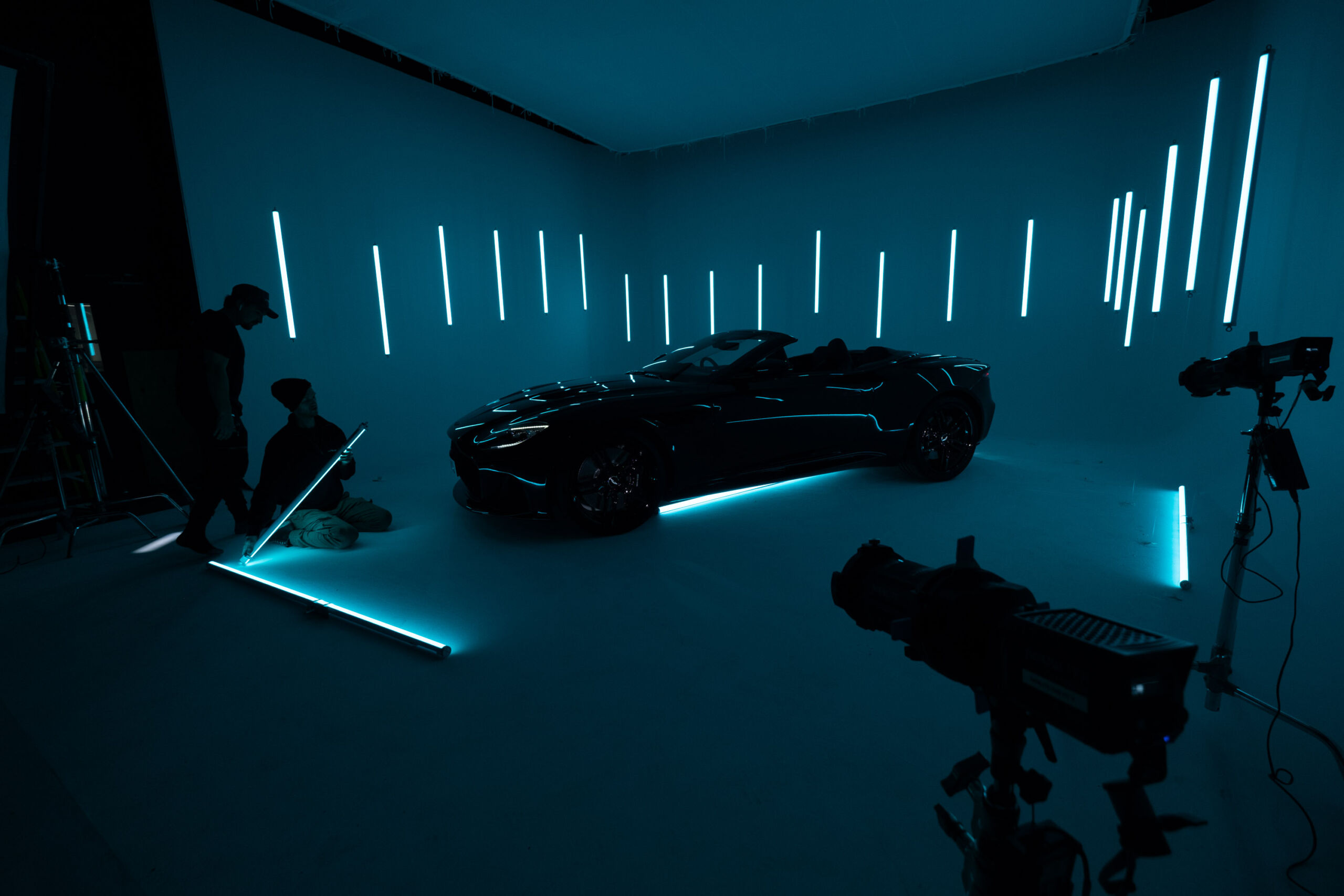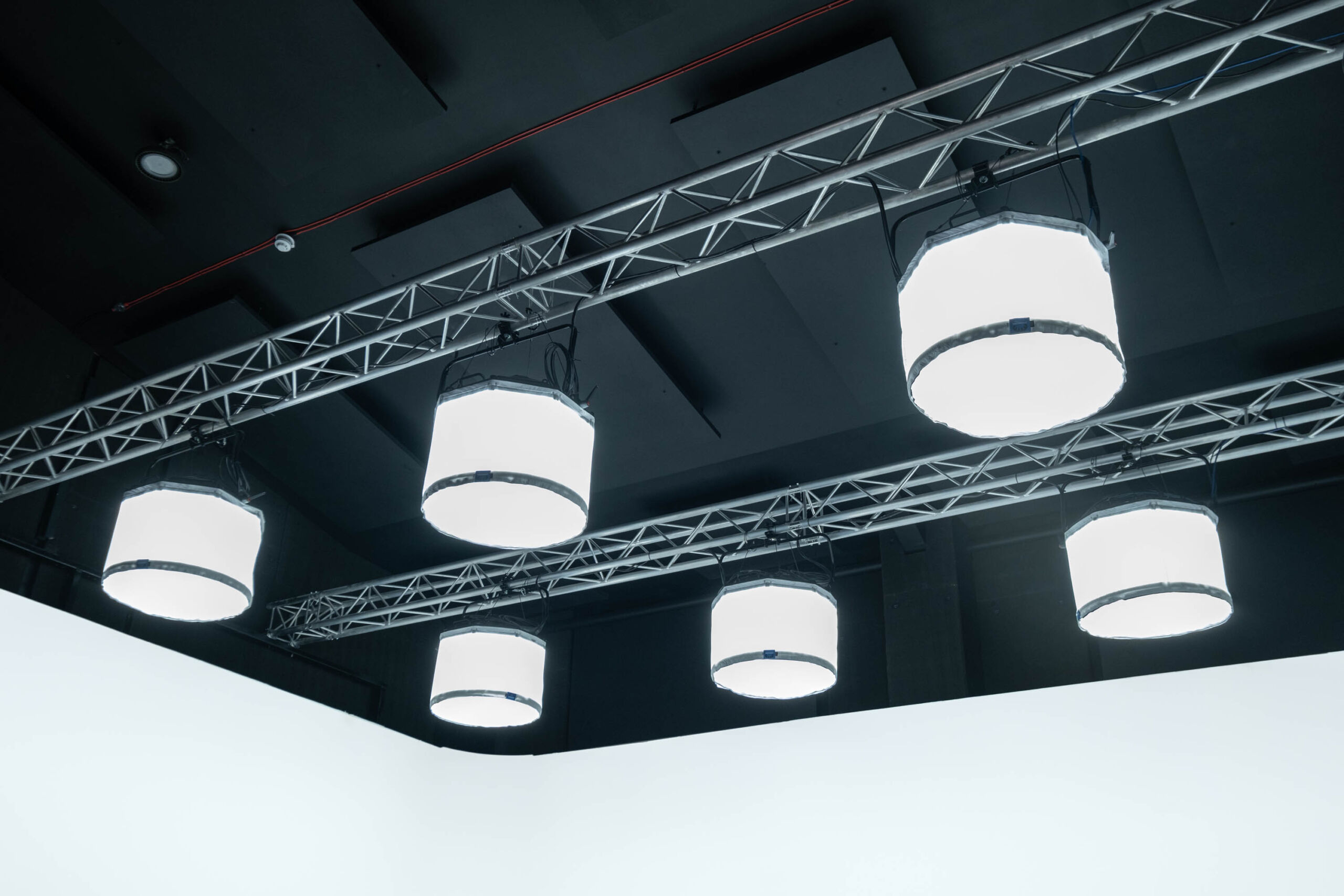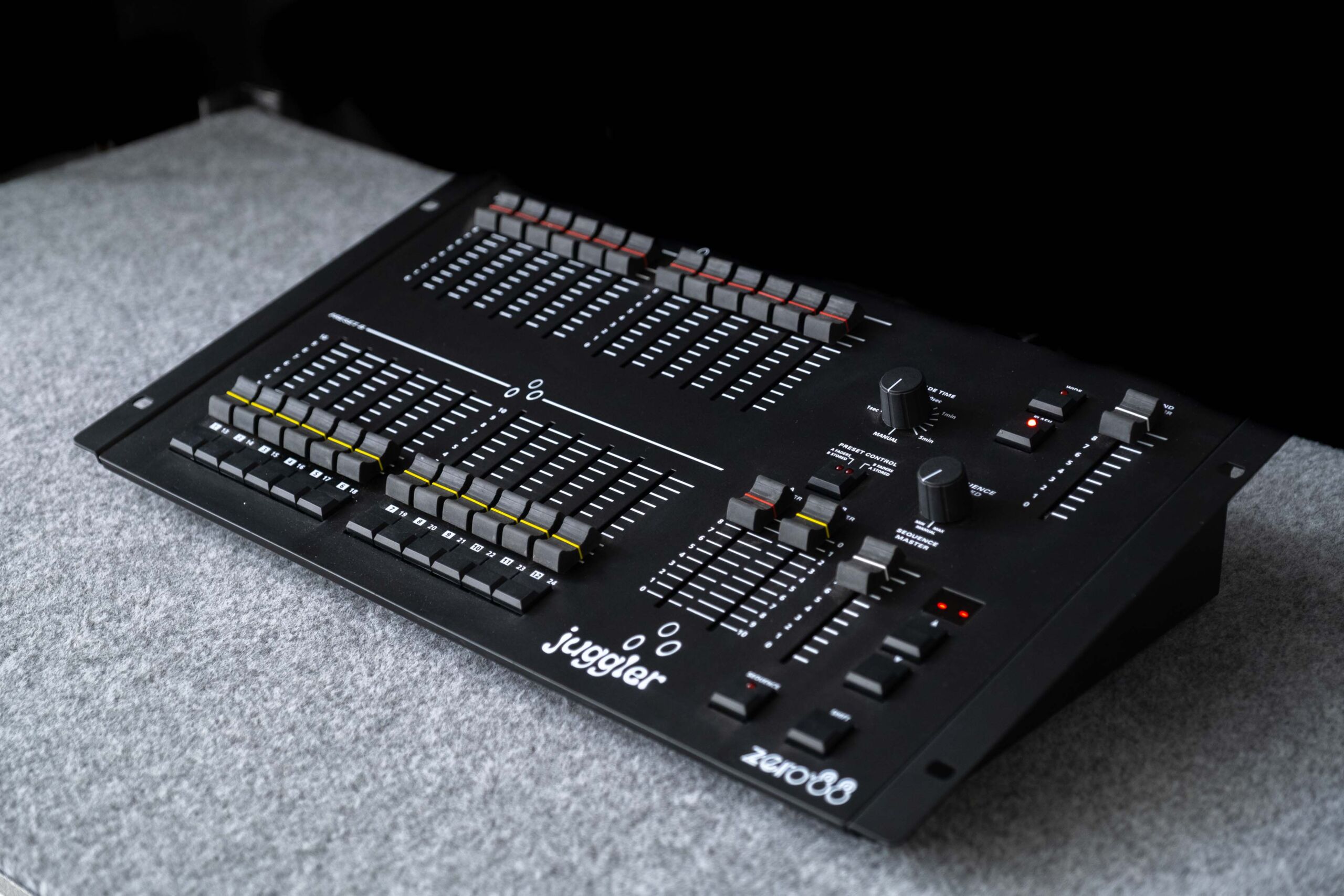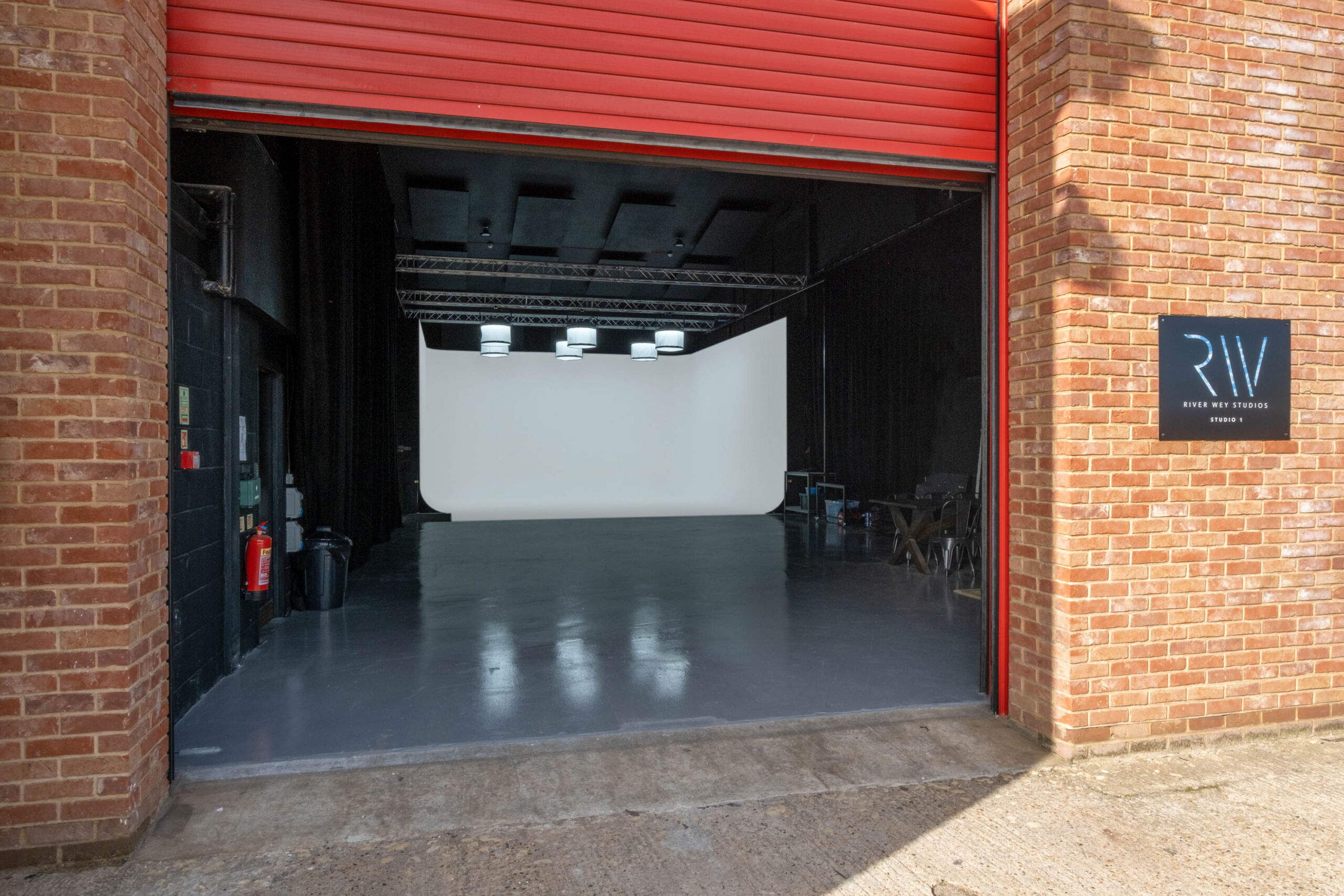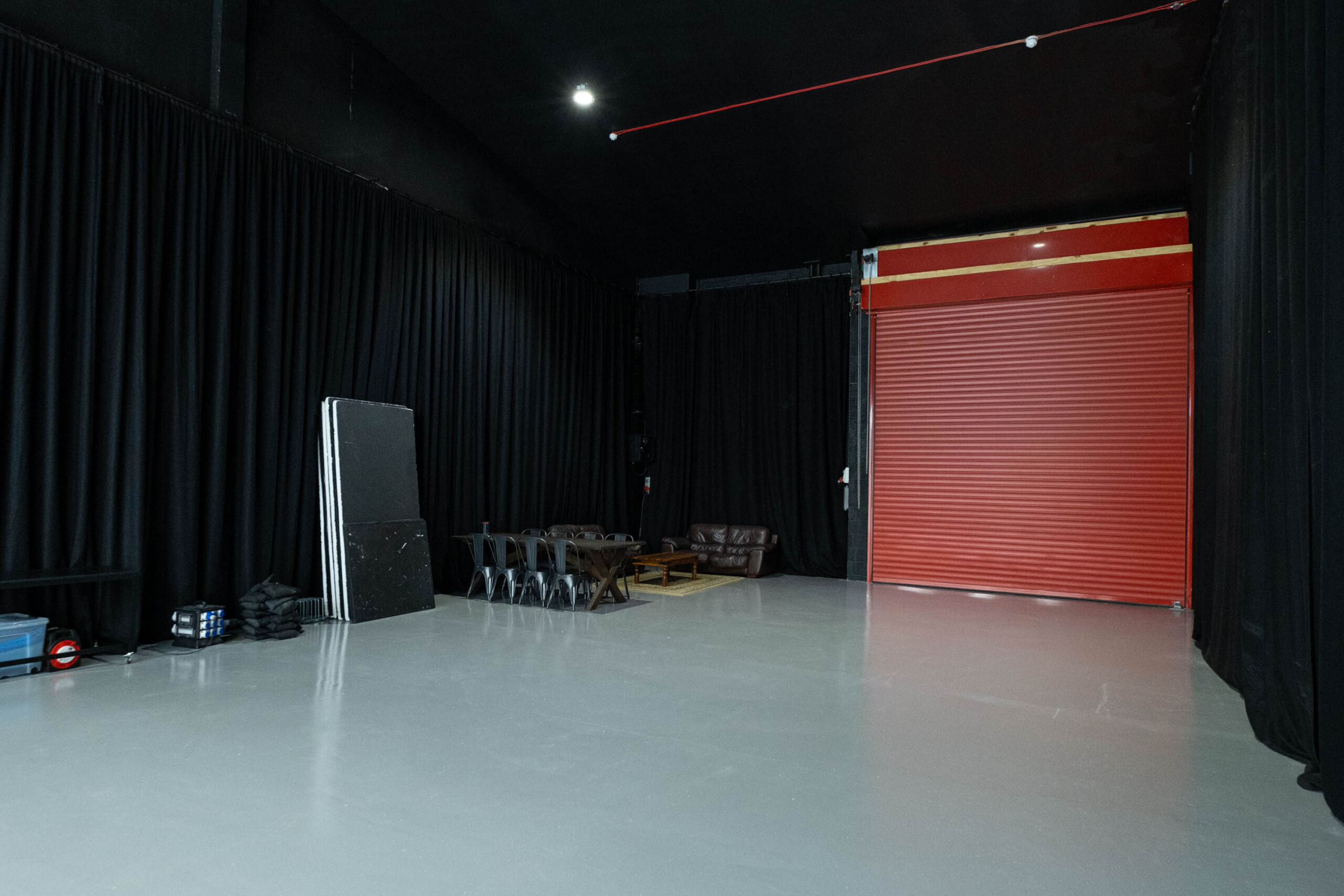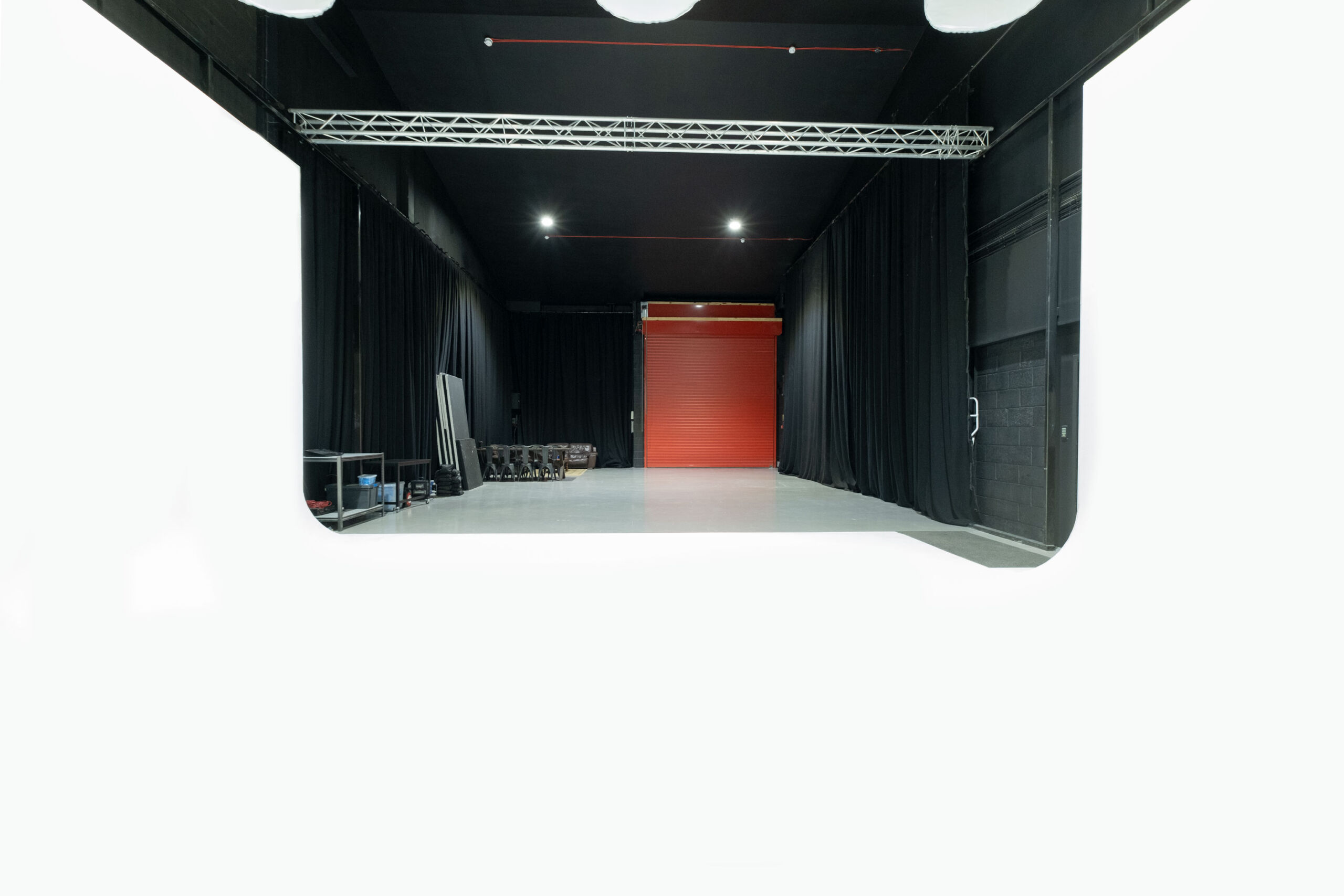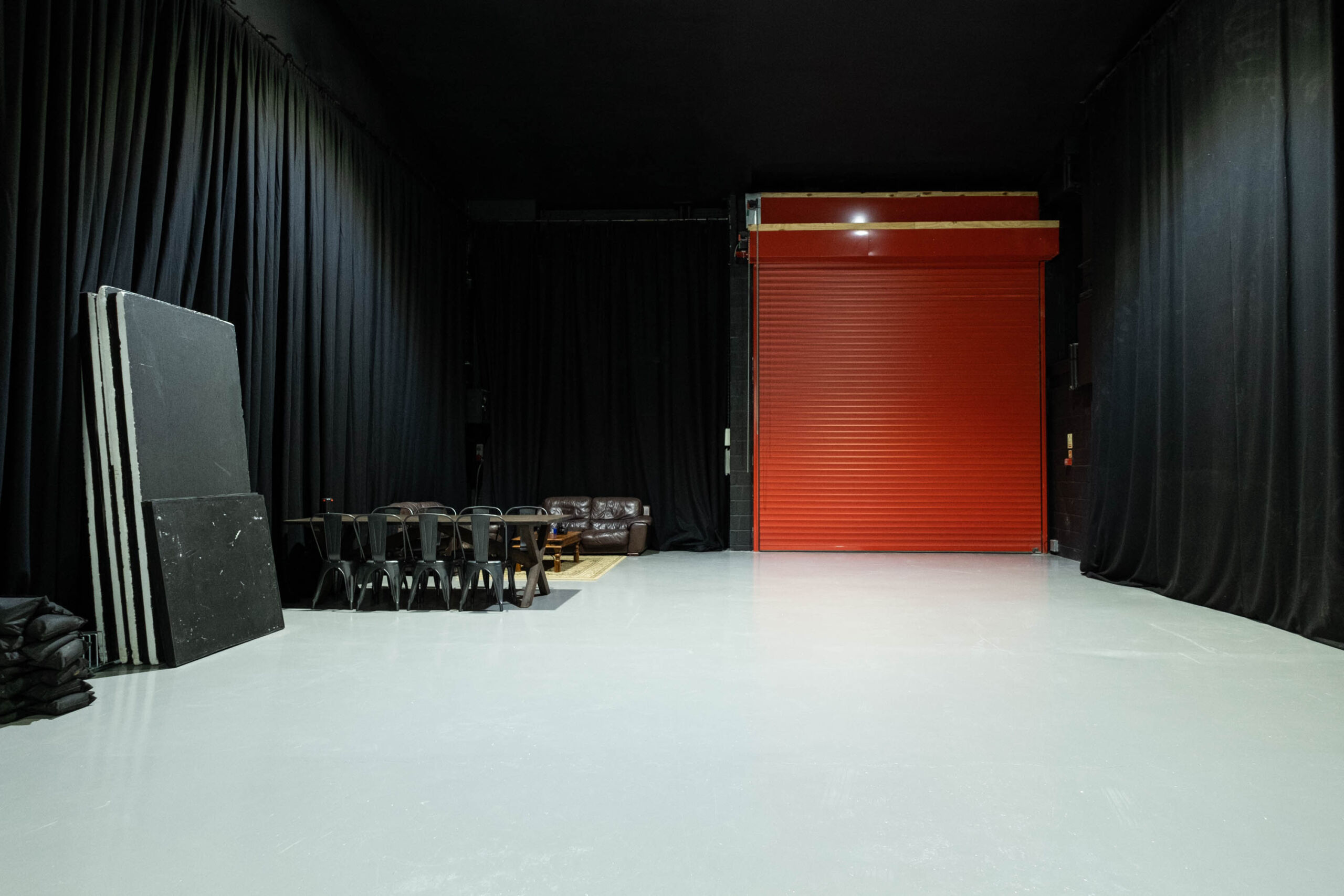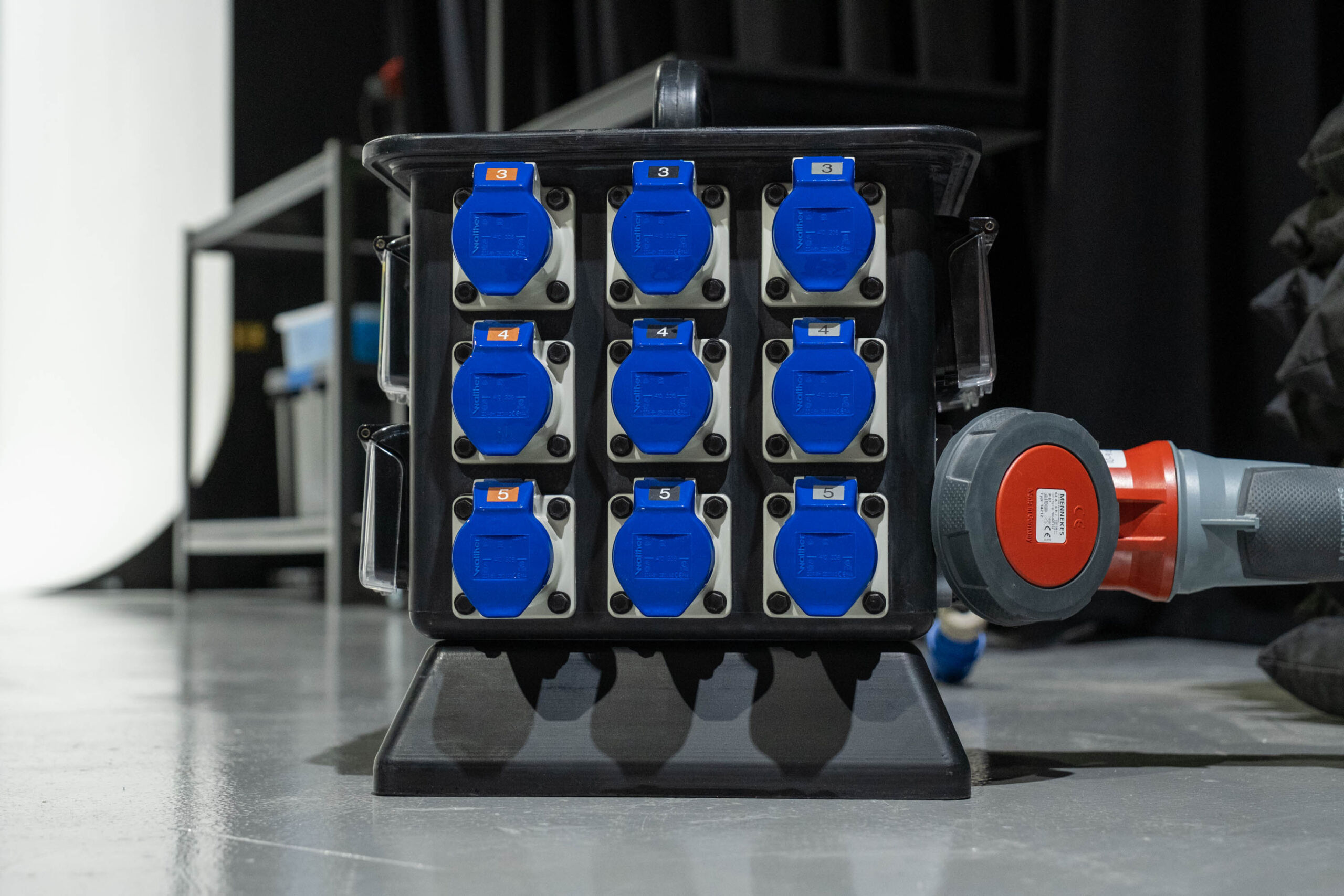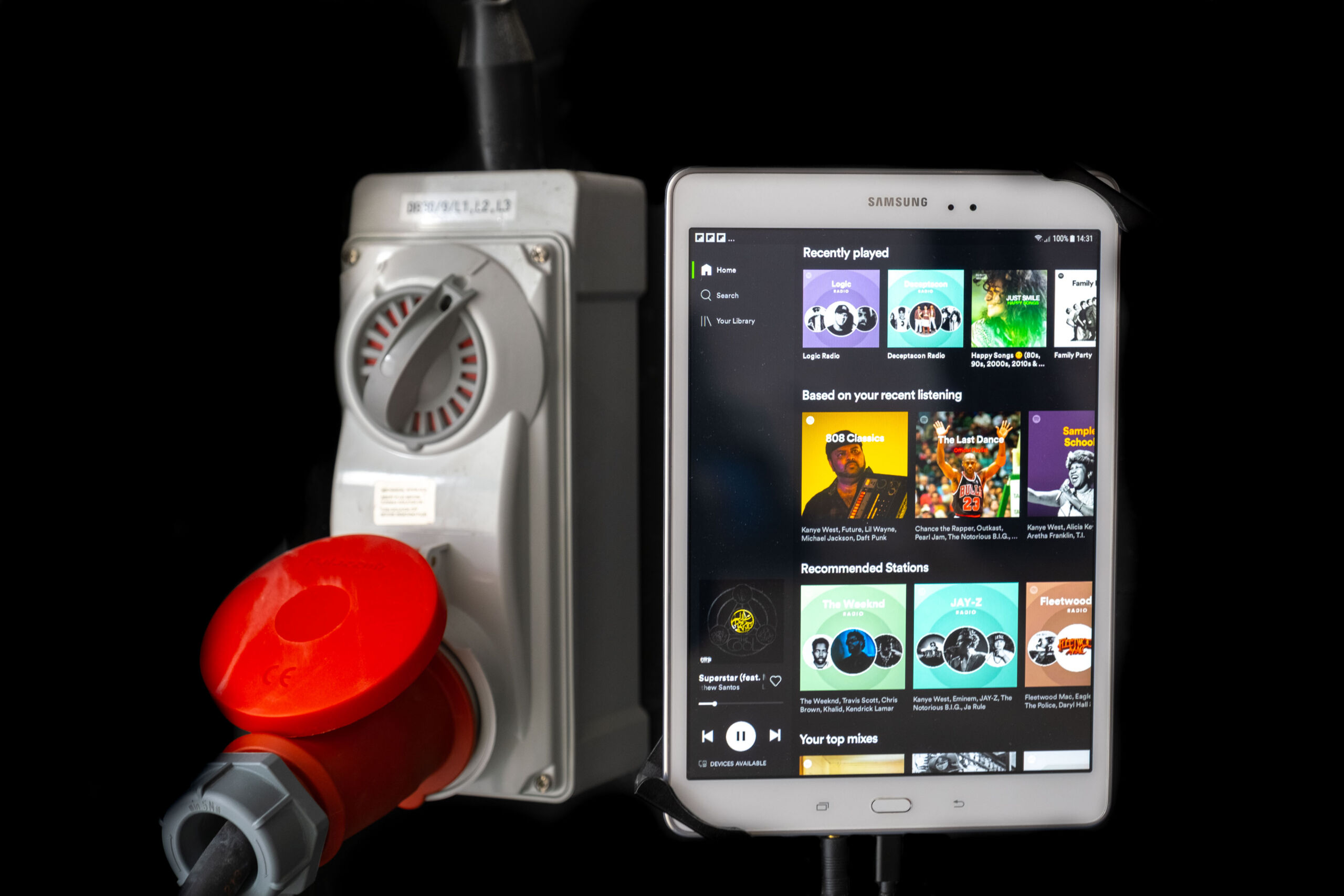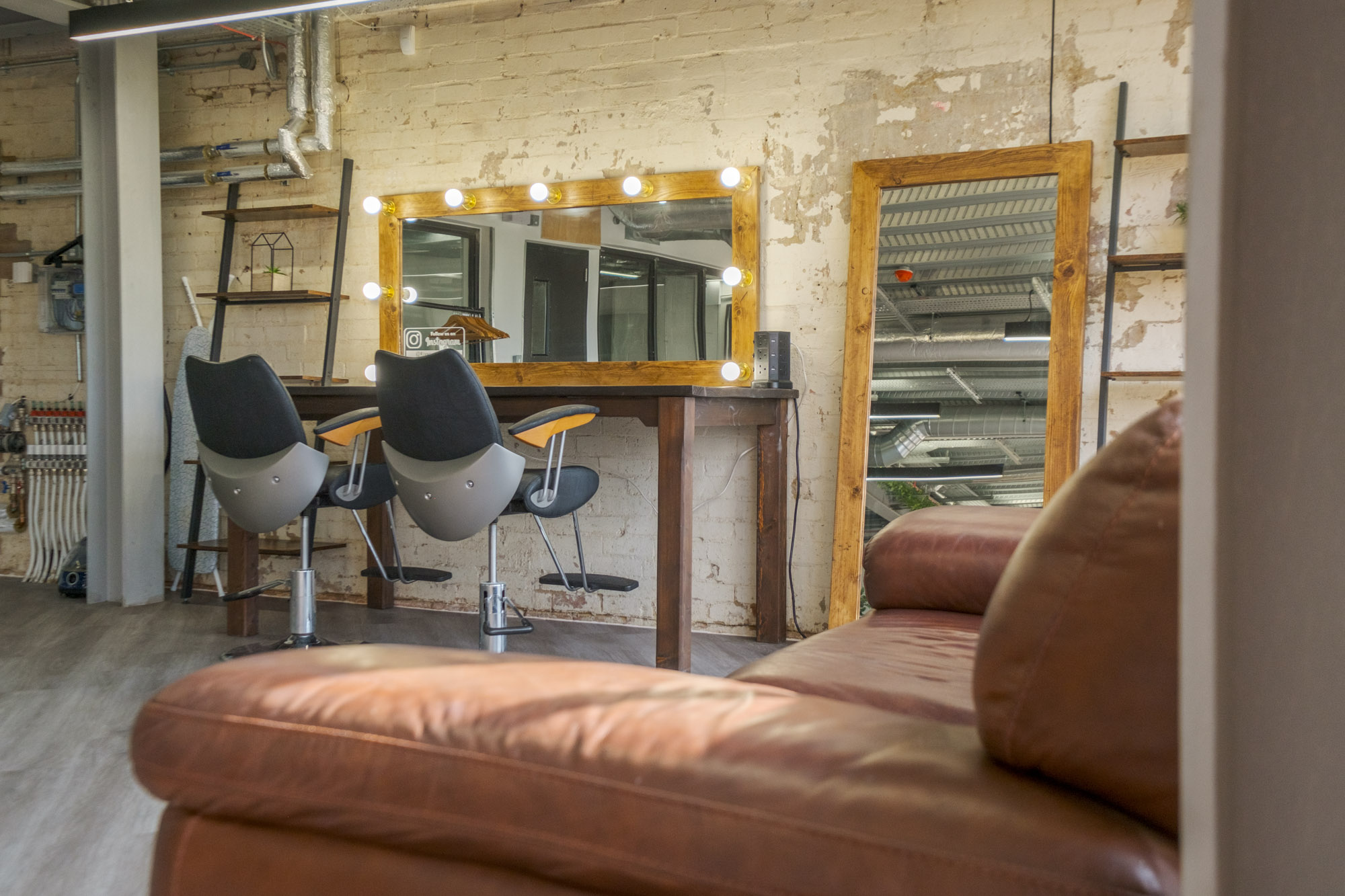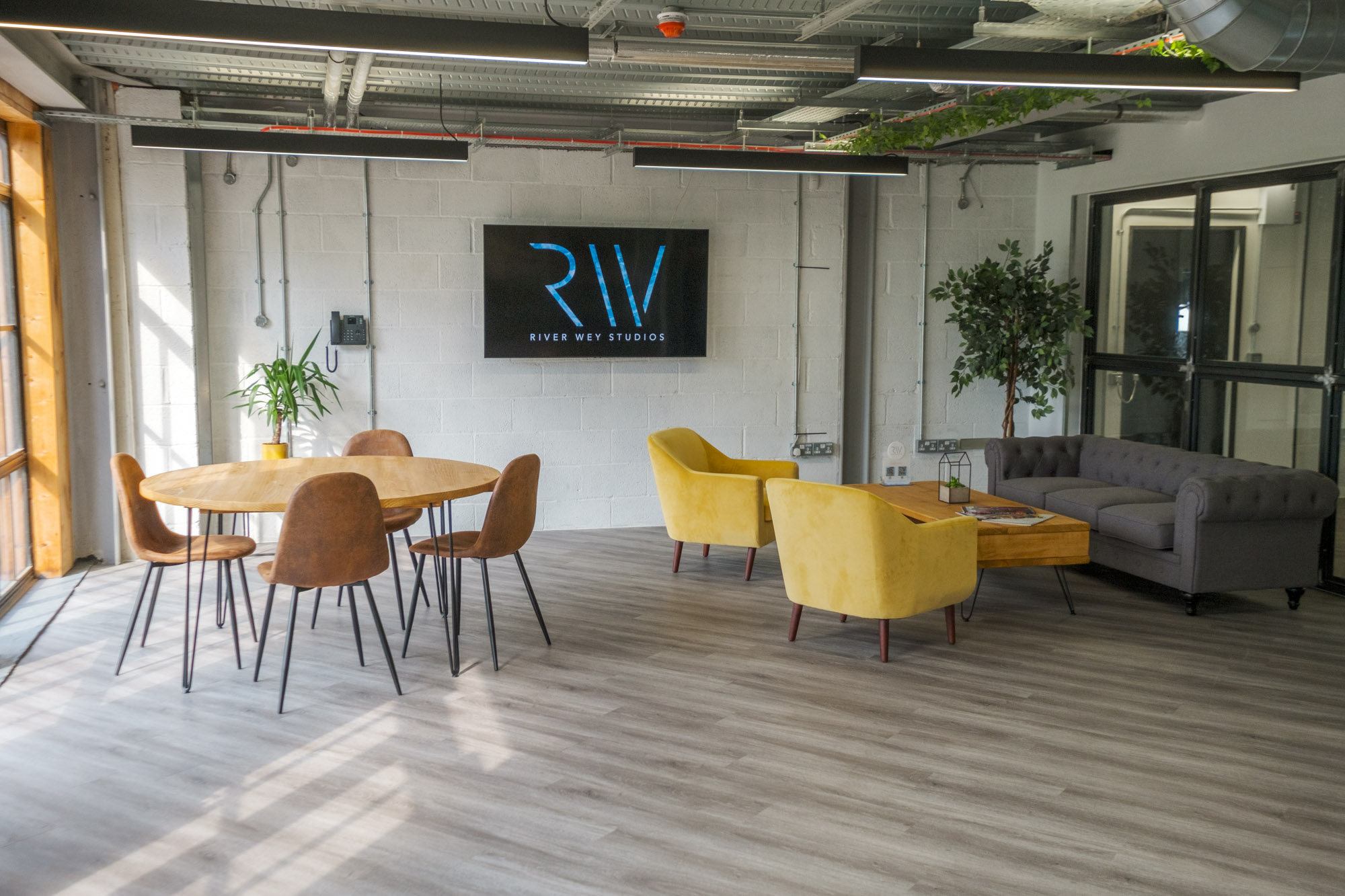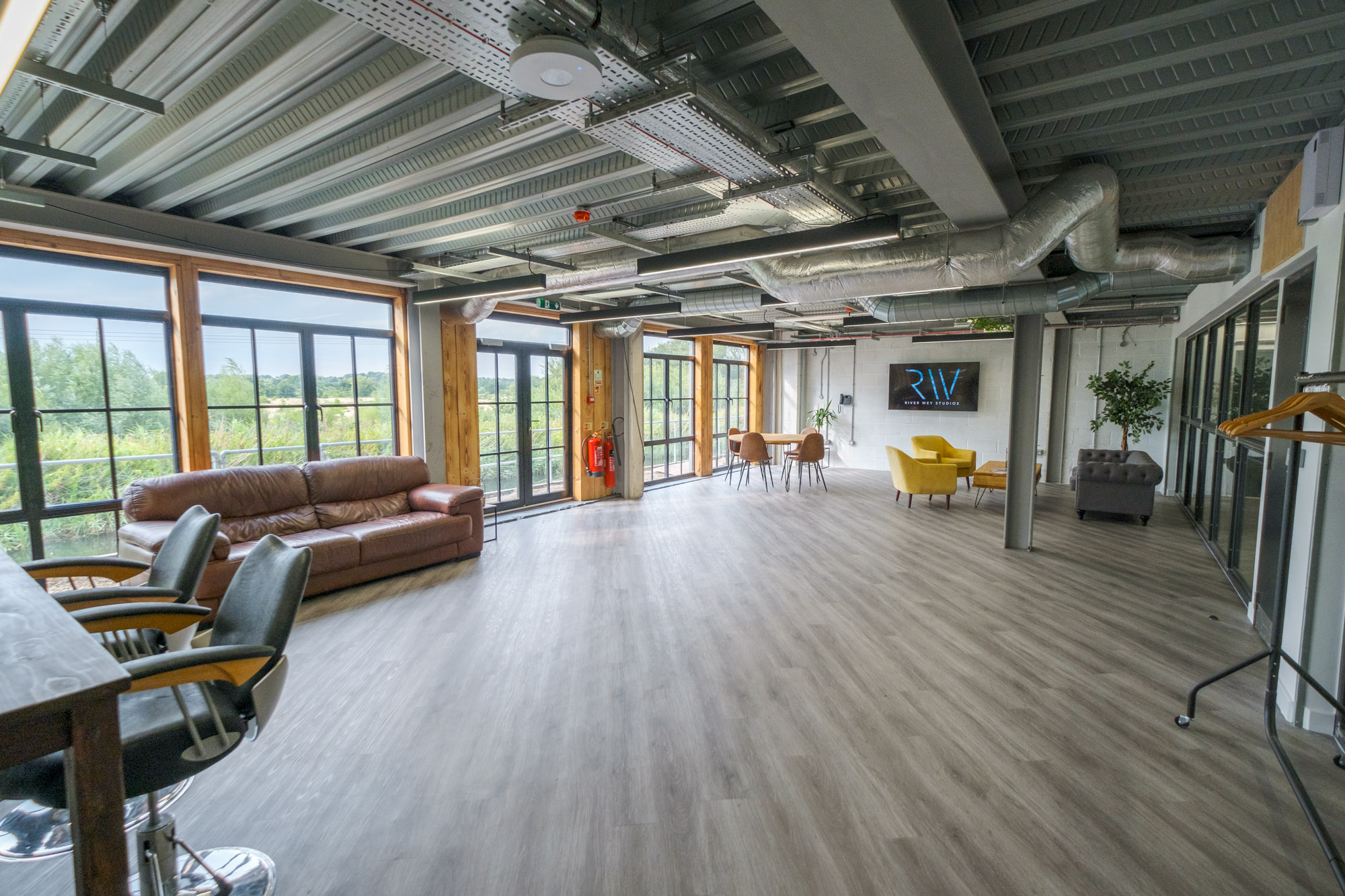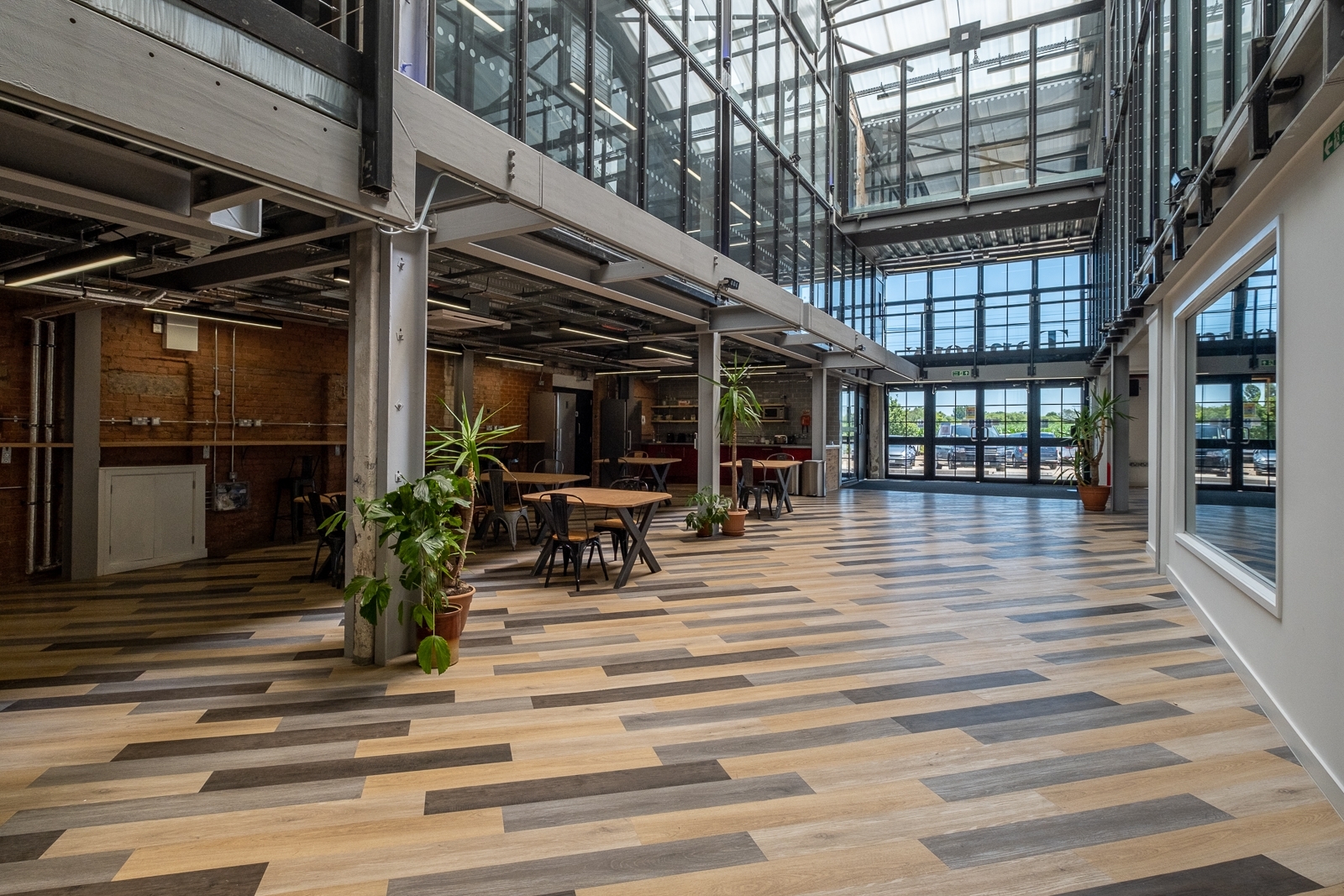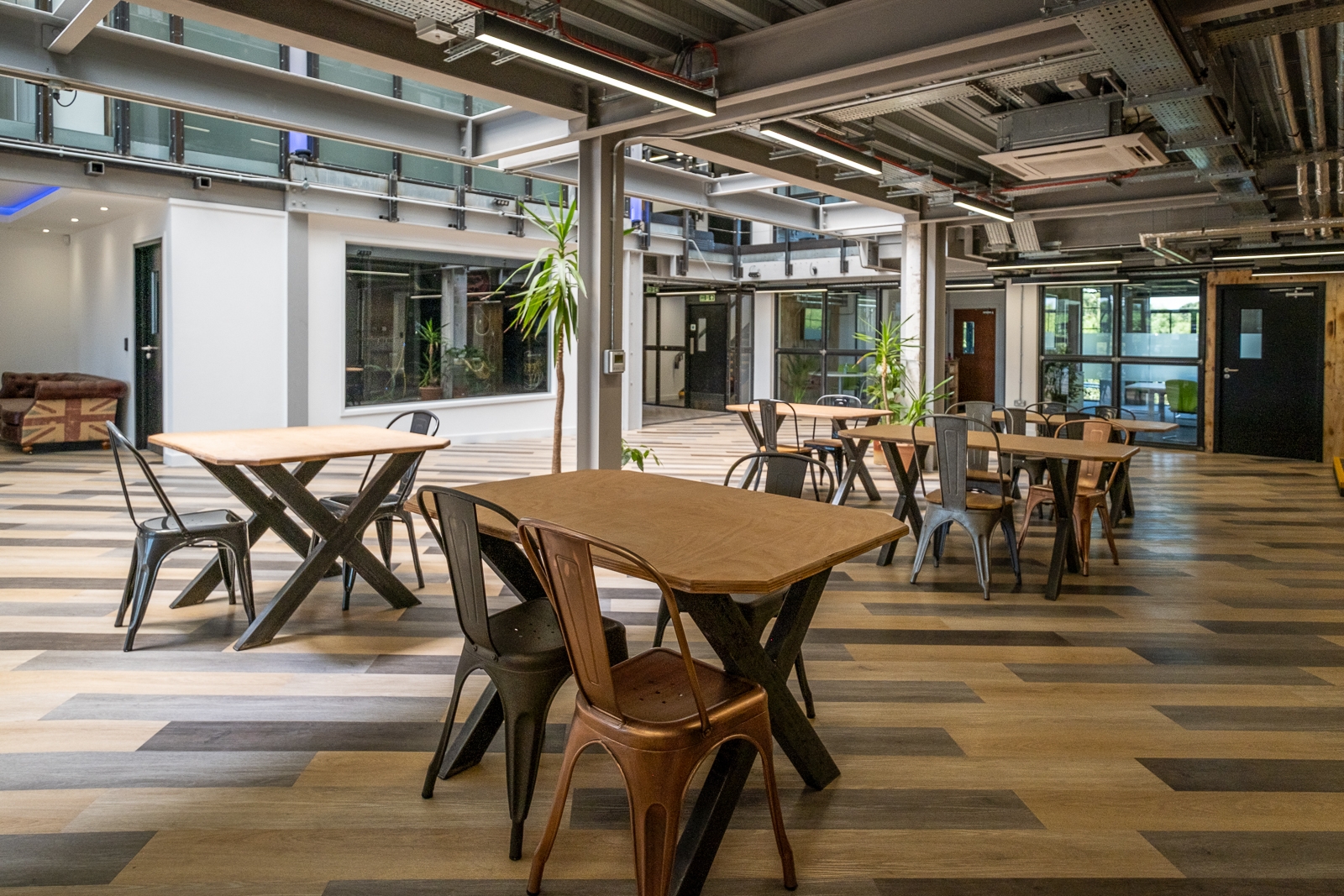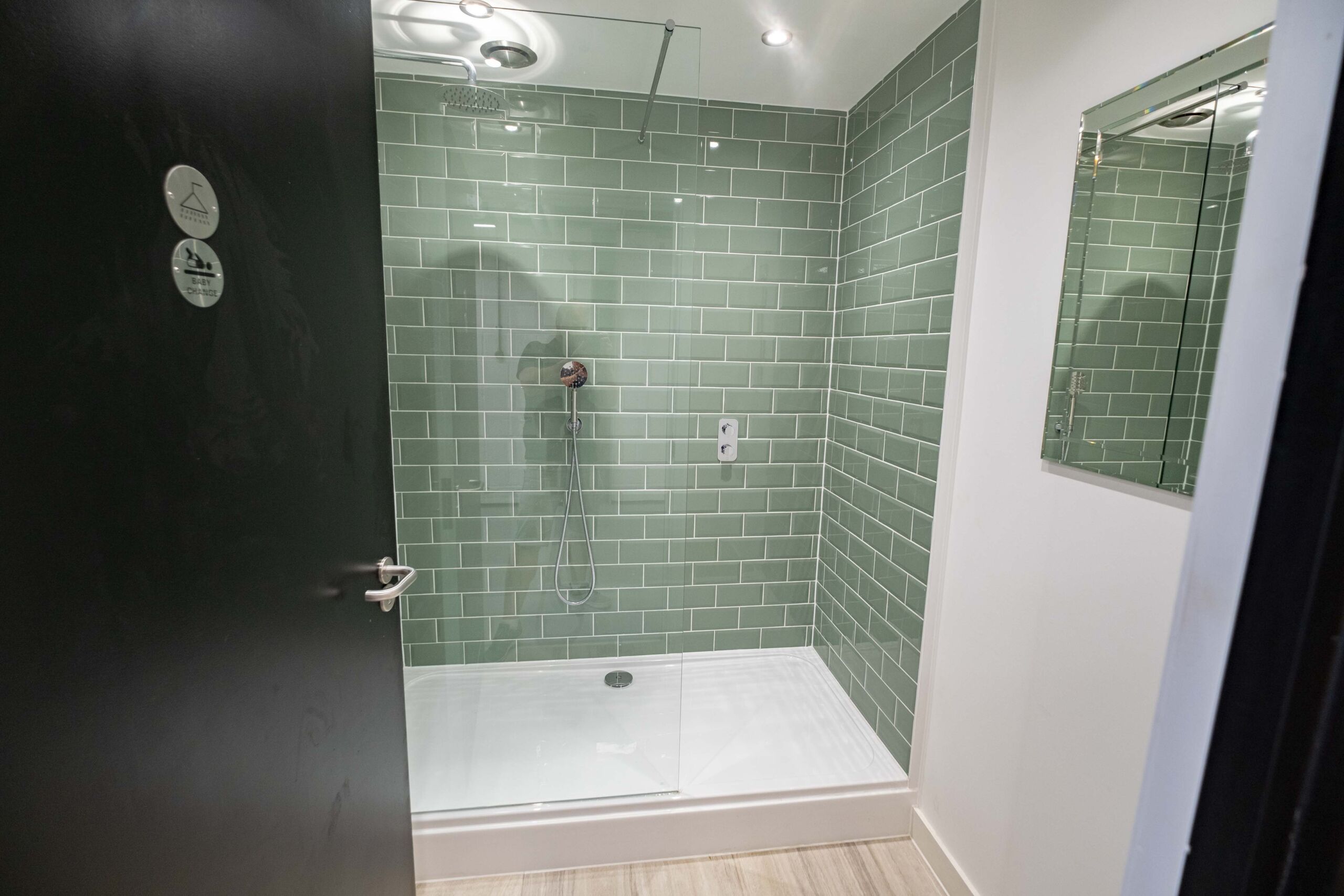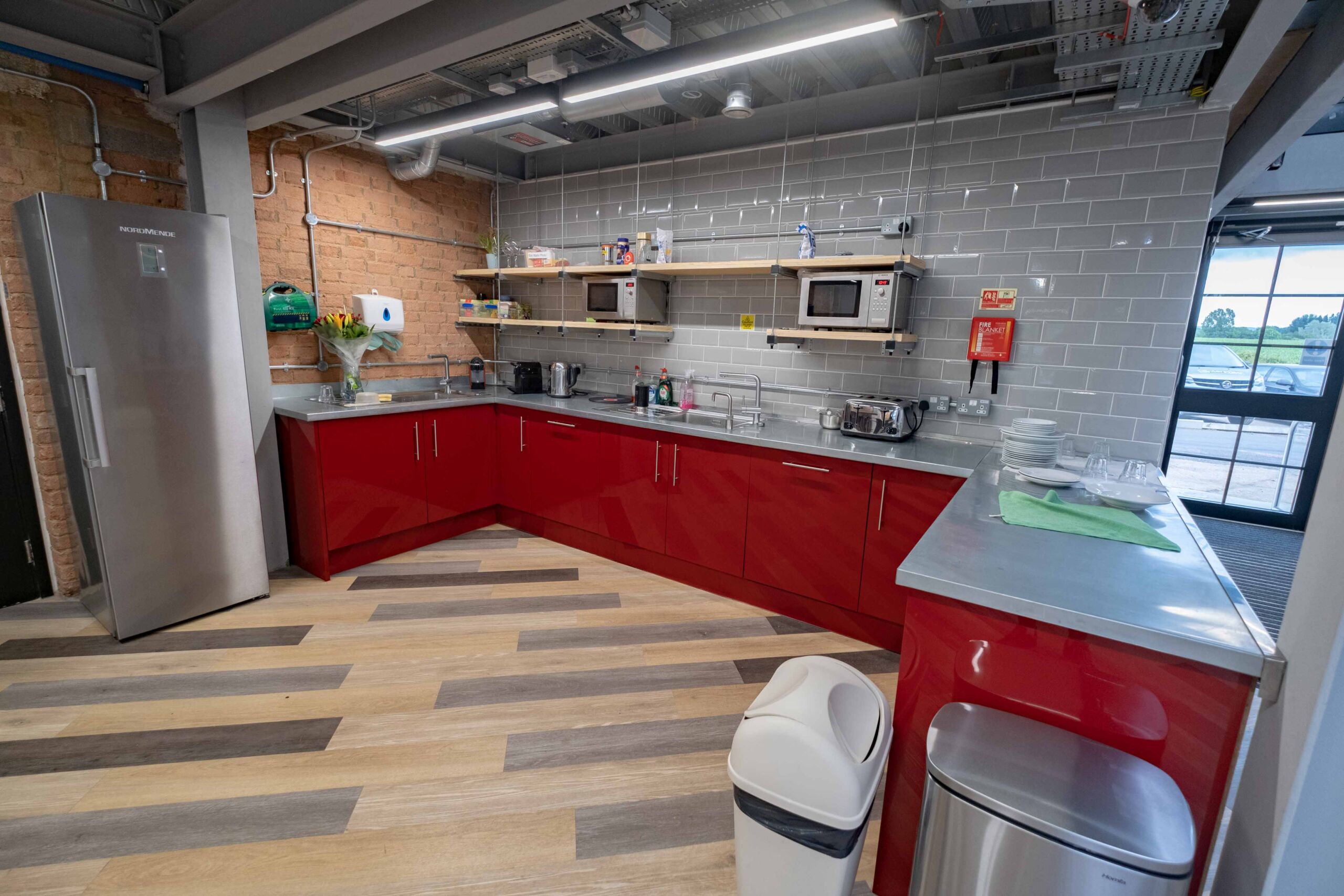 Explore Studio 1 and the green room with our 3D virtual tour. Get a feel for the space and layout as if you were there in person. Navigate through our facilities at your own pace and zoom in on the details that interest you.
SDI / HDMI Client Room Feed
Plug your SDI or HDMI camera into the sockets on the wall in Studio 1 to get a feed onto the large 65 inch screen in the Green Room. This can be either single source or a multi camera quad split.
Your clients will love it!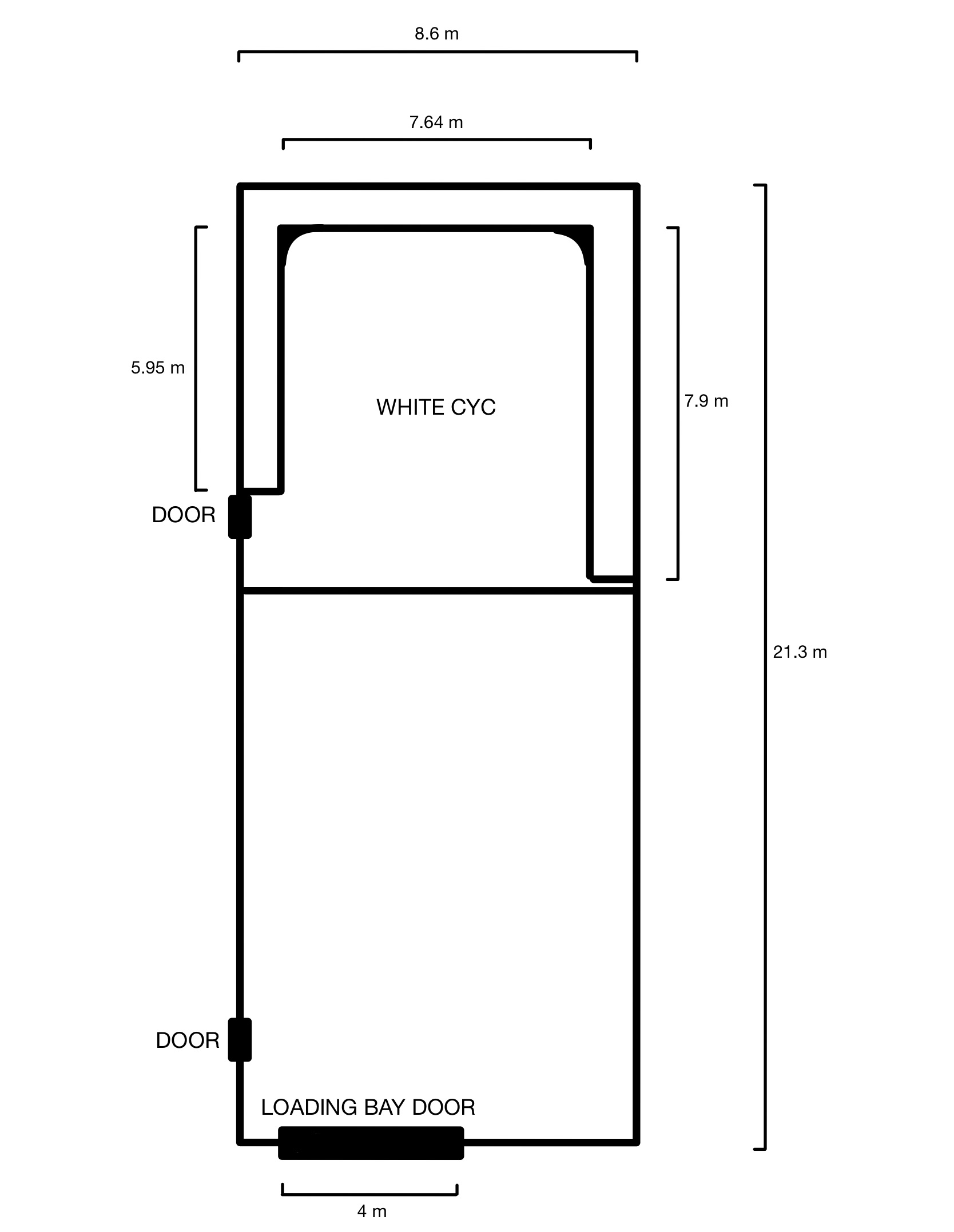 Check Studio 1 Availability